D & D Mfg. Co 1950s
DLL Daddys Long Legs Doll Co 1985-2003
- Karen's Vintage Collectibles (Karen Germany)
African American dolls with long legs
Dalliwig Mfg Co 1918-1922
Dandy Doll Co 1918-1921
R. Dakin & Co 1955-1995 - now Applause
Dallwig Distributing Co 1918-1922
Danbury Mint 1980s+ doll mark copyright MBI
Dandee Dolls 1960s-1990s
Danville Doll Co 1922-1923
Darrow Co leather rawhide head dolls 1866-1877
MS Davis & Co 1902-1909
Davis Milling Co 1910-1930
Rees Davis Toy & Novelty 1920-1927
Davis & Voetsch doll mark D. V. 1919-1924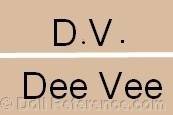 - known as Dee Vee Doll Co
Davtex plastic dolls 1950s+
Dayton-Hudson Co 1893-2002
Dearville Doll Co 1918 Dumpie dolls
G. De Jaham cloth dolls 1900-1920 New Orleans
De Toy Mfg Co 1916
Debbie Toy Co 1950s
Deedle Dum Dolls 1917
Mr. Dekline Doll Co early 1900s
A. H. Delfausse Co 1950s
Deluxe Doll & Toy Co 1918-1921
- Baby Luxe doll 1919, Rompy Ann doll
Deluxe Reading Corp 1958-1973
- Grocery Store Dolls, see page for doll marks
Otto Ernst Denivelle doll mark DECO 1917-1925+
DeSoto hard plastic dolls 1950s
Yves DeVillers & Co 1924-1925+
John Doll Company 1837-1915
Doll & Stuffed Toy Mfg Association 1920s
- group of 50 doll & toy makers
Doll Bodies, Inc 1950s+ New York
Doll Corporation of America 1928-1930s
- see Century Doll Co or Domec
Doll Craft Company 1922 NYC
- cloth rag doll mark Cradoll
Doll Glossary, doll terms explained
Doll Shop, The 1918 NYC, see Famous Studio
Dollcraft of America 1918-1919 Newark, NJ
Dollcraft Company 1943-1956 - see Kerr & Hinz
Dollcraft Novelty Co composition dolls 1920s+
Dollparts Supply Co composition dolls 1940s-1950s
Dolls N' Togs 1950s, see Terry Lee
Domec Toy Co doll mark 1918-1928, see Century

Dolly Co - Dolly Dollykins doll, Babykins doll 1910
Grace G. Wiederseim Drayton doll maker 1909-29
Dream World Doll Co. late 1930s-1950s
Dress Me Dolls 1944+
Dritz-Traum Co mannequin dolls 1925+
Duchess Doll Corp 1948-1950s
Duckme Doll Company novelty dolls 1920s
Charles Dummig wax dolls 1848-1865
- No. 812 Chestnut St., Philadelphia, PA
Ray W. Dumont doll mark Widget 1926
Durham Industries plastic dolls 1960s
Durrel Co doll mark 1930 Boston
Eagle Doll Co 1920s
Hermann Eckardt 1927-1928
Victor Eckardt Toy Co 1941+
Eclipse Doll Mfg Co 1919-1921
Thomas Alva Edison phonograph Dolls 1878-1891+
Eegee Doll Co doll mark E.G. 1917-1970s
EFFanBEE Doll Co 1910+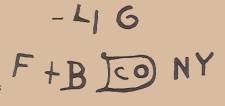 Ehrich Brothers 1857-1911 distributor
- Jules S. Ehrich, Baby Ruth doll
Louis Eisen cloth art dolls 1927-1929
Eldon Industries, Inc 1960s-1989
Charlotte Eldridge, papier mache Godey Lady 1953
Electrosolids Corp 1950s, Ellie Echo doll
Elektra Toy & Novelty Co composition 1912-1920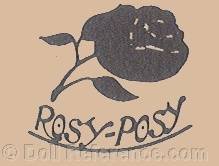 Elite Creations Doll Co 1938-1960s
Ellanee Doll Co plastic dolls 1970s
Ellar Novelty Co dolls 1936+
- 41-43 East 28th St, New York
Elms & Co, Elms & Sellon Doll Co 1909-1918
- 1909-1912 No Break life sized cloth dolls
40 & 42 E. 19th St., New York
Eltona Toy Co 1919-1921
Emell Toy Mfg Co. doll mark ML, M.L. 1917-1920
Empire Art Co 1913, American Beauty rag doll
Empire Toy Mfg. Co 1916+
- 1916 Charlie doll (Chaplin) 19" tall
Hugo Epstein doll importer 1921-1924 Chicago, IL
Amy M. Eshleman doll mark Aimeé 1921-1922

Eskimo dolls, Alaskan Inuit dolls 1880s +
Etta Inc 1927-1930
Eubanks Dolls 1930s+ ? in Hannibal, MO
Eugene Doll & Novelty Co 1960s+ NYC
Eugenia Doll Co 1930s-1950s
Eureka Doll Co composition dolls 1923-1930
European Doll Mfg Co doll mark EDMA 1911-1930s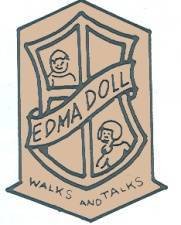 - merged with Anita Novelty Co
HC Evans & Co 1918
Exeloid Co celluloid dolls 1915-1920
Exposition Doll & Toy Mfg composition 1921-1935
Laura J. Eyles doll mark Tut Sye Amen 1923
F & B, Fleischaker & Baum 1910+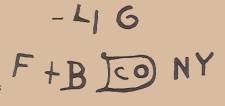 F & M Novelty Co 1920-1925
FAO Schwarz dept store 1848-1925+
Fab-Lu LTD, see Bild Lili clones 1950s-1960s
- Made in British Crown Hong Kong
Fabricius Toy & Novelty celluloid dolls 1858-1914
F. A. Fahlbusch doll factory 1892-1896
- 1896-1898 renamed Cincinnati Doll Factory
Fair Amusement Company 1914 NYC
- Babee, The Eugenic Baby dolls
(The) Fair & Carnival Supply Co 1914+
- 126 Fifth Avenue, NYC, New York
DaintyMaid Bewtie, novelty carnival doll,
Patent No. 52195, July 16, 1918
Fair & Carnival Trading Co 1914
Fair Trading Company 1921-1925 NYC
Fairy Gift Co 1903-1909 Plainfield, NJ
Fairyland Doll Co 1950s+ see Dress me dolls
Famous Doll Studio, The Doll Shop 1906-1922 NJ
doll mark Fam Doll Co,
doll names; Dolly Dainty, Sani doll
Mark Farmer Doll Co 1950s
- reproduction China head dolls
Faultless Rubber Co rubber doll mark 1916-1923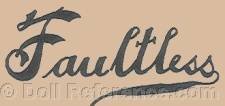 - rubber 1918 Billy Bo doll
F - continued above
F - continued
Charles Fausel 1896-1896
- patented (kid body) a universal joint for dolls
Federal Doll Mfg Co doll mark Roze Doll 1917-1926
Fiberoid Doll Products Co 1927-1930s
Figenbaum & Co 1884
First American Doll Factory 1892-1896
Fisher-Price Co 1930-1994 now Mattel
Flagg Doll Co, Sheila Flagg 1947-1985
Edith Flack Ackley Doll Co 1930s
Fleming Doll Co doll mark Tum Tum 1922-1924

Flexie Toy Co 1922-1923
Flexo Toys Company, dates unknown
Flora's Famous Dolls 1915-1928
M.C.W. Foote, Fairyland rag dolls 1903-1909
Fortune Toys Inc. hard plastic dolls 1950s
Foulds & Freure celluloid dolls 1911-1930+
Foulds & Freure doll mark F & F inc. NY
Madeline Frazier La Madelon dolls 1940s
Ralph A. Freundlich 1923-1945
Fulper Pottery doll mark 1918-1927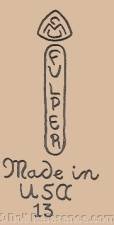 Fun World Dolls 1960s-1980s
Gabriel Industries, Inc 1966-1978 NYC
- division of CBS Toy Co
Samuel Gabriel & Sons 1916-1928
CV Gambina Doll Co 2000s
Galoob Baby Face dolls 1990-1998
Gardel Ind. Mayfair birthstone dolls 1940s+
- NASB Nancy Ann look a like dolls
Theodore H. Gary & Co 1909
- fur covered North Pole expedition dolls
Gem Toy Co composition dolls 1913-1931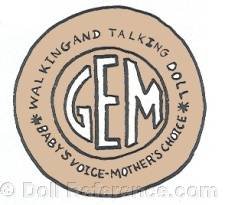 General Mills Fun Group Inc doll mark GMFI 1970s

- division of Kenner
Arthur A. Gerling Toy Co 1912-1930s De, FR, UK
Ruth Gibbs Doll Co 1946
- Godey Lady Dolls, doll mark R.G.
Giebeler Falk doll mark Gi-Fa, G 1918-1921
Gilbert Toy Co 1908-1966
Gordon F. Gilespie, chalkware Vampie doll 1919-21
- artists were Edna Berg or J. L. Roop
Gimbel Brothers Dept Store 1887-1986
Gizmo Development 1977+ Gay Bob doll
Glad Toy Co plastic dolls 1960s, Brookglad
William Glukin & Co. dolls 1920s NYC
- doll mark 7001 Patent Pending Wm. Glukin Co.
Gold Metal doll mark No. 3112 1878+
Golden Ribbon Playthings 1980s
Philip Goldsmith China dolls 1870-1894

William Farr Goodwin mechanical dolls 1867-1874
Lady Goodwyn 1926-1927
Charles Goodyear rubber dolls 1851+
Goodyear Toy Co patsy type dolls 1923-1925
Gorham Co 1831-1967 now Lenox
Gove Mfg Co doll mark UNEKE 1926-1929
Grand Doll Mfg Co 1923
WT Grant 1926-1975 also called; Kresge, Kmart
- see Uneeda
Grant Plastics Dress-Me dolls 1950s
Graphics International cloth dolls 1983+
Jane Gray Doll Co doll mark Ada May 1915-1919
Grey & Dudley Co 1918
Ludwig Greiner & Sons papier mache 1840-1890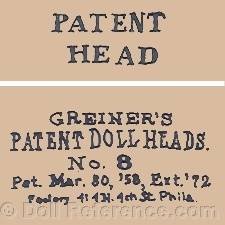 - see also Frances Knell
Gre-Poir cloth dolls 1927-1935 also in France
John B. Gruelle cloth dolls 1915-1938
- doll mark Patented Sept. 7, 1915
- Raggedy Ann doll, Raggedy Andy doll
Gund Mfg. Co (1898) 1912-2004
- Gee trademark, mechanical dolls & toys
Ida Anzolotta Gutsell 1893-1924
HCN Enterprises, Inc dolls 1990s
Joseph Hahnesend & Co dolls 1915-1917
J. Halperrn & Co. HALCO compo. dolls 1923-1951
Hamburger & Company 1889-1910

Hamburger doll mark D.P. H & C Registered

Hamburger doll mark Imperial H & Co
Hardy Different Toys hard plastic dolls 1950s
Hart Throb Doll Co 1950s
Hartland Plastics 1950s
Harvey Toy Works cloth dolls 1930+
William A. Harwood papier mache dolls 1862-80s
Hastings Sisters cloth dolls central NY
Hasbro Dolls 1923+
Hausman & Zatulove (H & Z Co) 1919
- doll mark KU-TEE sanitary doll
George Hawkins Doll Co cloth dolls 1867-1870
Hawkins & Stubblefield dolls 1917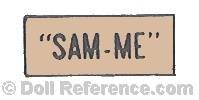 - doll mark SAM-ME
Margaret Gebbie Hays 1909-1910 doll mark MGH
- sister of Grace Drayton, wife of Frank Hays
Hazelle, Inc puppet dolls 1935-1975
Hecht Brothers Co dept store 1857-1959
Hedwig de Angeli Doll Co 1940s
Dorothy Heizer cloth art dolls 1921-1930s
I & M Helvetic Corp mechanical dolls 1927-1928
Henderson Glove Co doll mark 1927-1930s
Madame Hendren Doll Co 1915-1965
H - continued above
H - continued above
E. R. Herte doll mark Billie the Brownie 1937
Theodore Hess & Co celluloid dolls 1918-1920
High-Grade Toy Mfg Co 1916-1921
Thomas H. Hindle doll mark Wot-Zat 1915
P. J. Hill Co 1952-1956 Newark, NJ
Hinrichs & Co doll mark H & Co 1890-1904

Hitty doll 1820s+
Hitz, Jacobs & Kassler doll mark HJK 1918-1930s
- Jacobs & Kassler doll mark JK
Hitz, Monroe & Co. doll mark The Hitz Line 1926-30s

Alfred R. Hodge doll maker 1914-1915 Chicago
Hoest & Henderson 1926-1929 Hoest & Co. 1929+
- 1926+ Baby Daphne, dist. 1930+ Scary Anne
Holiday Faire Inc. Co 1960s-?
John Holland dolls 1796-1843
Hollywood Doll Mfg Co 1941-1956
Hoo Choy, Goddess of Good Luck dolls 1930s
Horsman Doll Co 1865-1984
Horn Brothers Co., WC dolls 1912+
- Nonpareil unbreakable character dolls
Hoseley Party Dolls 1954-1955 (Hoyer)
Arthur Hotchkiss Empress Eugenie doll mark 1875
- patent date mark on shoe; September 21, 1875
House of Puzzy, H. Cohen composition 1920s-1949
Mary Hoyer Doll Co 1925-1970s
Peggy Huffman Originals Dolls 1950s
Hungerford Plastics Corporation 1942+
- rubber or vinyl Peanuts Gang dolls
Ideal Toy & Novelty Co 1906-1982
Imperial Crown Toy Corp doll mark IMPCO 1950s+
Independent Doll Co. 1915-1922
Indestucto Specialties Co 1915-1916
- doll mark ISCO Sunshine Kids
India Rubber Comb rubber dolls 1851-1863+
- doll mark IR Comb Co.
Indian dolls, Native American dolls 1850+
- Cherokee, Cree, Hopi Kachina doll,
Iroquois, Otoe, Lakota, Sioux, Navajo,
Seminole, Shoshone, plus other tribes
International Doll Co, Mollye's 1929-1970
International Doll Mfg Co 1920-1921
International Walking Doll Babs 1917-1921
Irwin & Company rubber dolls 1926-1925+
Irwin-Smith Co 1920s Oriental dolls
Ives, Blakeslee & Co mechanical dolls 1868-1932
Jakks Pacific Dolls - JPI 1960s
Japan Import, Export Com 1914-1923
Sybil Jason dolls 1935-1940s
Jay Rue Novelty Co, NY, Monko 1930s?
Jeanette Doll Co doll mark Jedco 1923-1929
- see Ralph Freundlich
Jenny Lind Doll Co 1916
Jointed Doll Co, George Sanders 1874-1885
Jolly Toys Dolls 1959-1960s
Joy Doll Products Corp composition 1920-1939+
Edward Judge & Early papier mache doll 1867-78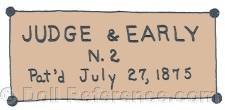 - doll marks; Judge's Patent Indestructible Doll
Heads, No. 3, March 24th, 1868,
E. S. Judge, No. 6, July 27, 1875,
Judge & Early, No. 5 Patd. July 27, 1875
Junel Novelty Inc 1930s-1940s
Juro Dolls & Dummies 1955-1977
K and K Toy Co 1915-1930s
K.B. Doll Corp New York City 1950s+
K-B Toys, Kaufman Brothers 1922-2009 Pittsfield
F. Kaempff cloth Alice doll 1909-1912
Kago Doll Co 1921
Albert Kahn & Co 1920-1927
Kamar Toys Int. 1968-2009
Kamkins cloth art dolls 1919-1928
- Louise R. Kampes Studio
Katagini Brothers celluloid dolls 1930
Kat-A-Korner Co 1925-1941
Levenson Kaufman & Co 1930+
- originally Paramount Doll Co 1926-1930
Kaybee Doll & Toy Co doll mark KB 1917-1919
Kaysam Dolls 1959-1960s
Kaystan Pageant Doll Co 1968+
Keisha Doll Co 1980s+
Victor Keney boudoir mark Keeneye, WKS 1930s
Kenner Parker 1970-1980s
CD Kenny before 1914 Baltimore, MD
Robert & Frances Kerby 1923-1925
Kerr & Hinz Tile Co 1943-1956
- doll mark K & H USA, see Dollcraft Co.
Kindel & Graham dolls 1917-1929 San Francisco
- doll mark Daisy
Kimport Dolls mark, see Beehler 1920s-1950s
Frances C. Knell Dolls 1890-1900
Knickerbocker Doll Co 1920-1925 NYC
Knickerbocker Doll & Toy Co 1925-1983 NYC
Knickerbocker Plastics Co 1950s+ CA
- doll mark S & E
Knickerbocker Specialty Co cloth doll 1904
Konroe Merchants doll mark XP 1921-1924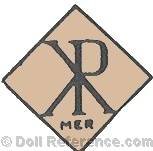 - My Honey doll, The Parisienne flapper doll
Konstructo Mary Francis Woods dolls 1904-1925
- composition Indian characters; Chief Joseph,
Chief Wolf Robe, Cigarette Friend, Old Angeline,
Princess Angeline, Sacajewa
Alexander Kravits NYC inventor Papa Mama
- duel voice box on 9 Sep 1937 found on
1930s+ Mama type dolls
Kresge Co 1899+ now K-mart
Kris Kringle Kid Co 1924-1925
Richard G. Krueger cloth dolls 1917-1964+
Mme. Kuzara cloth portrait & mannequin dolls 1920s