L
L.A. Doll Manufacturing Company cloth Bosko doll 1930s
L.D. Company composition doll mark L.D. Co. 1914-1915
L.D.Q. Company composition doll mark 1920s
LJN Toys Ltd Company action figure doll mark 1970-1989
La Madelon dolls by Madeline Frazier 1940s
Labrador cloth tea dolls 1960s+
Jacob Lacmann doll bodies 1860-1883
doll mark Patent March 24th, 1874
Lackenmacher, Lakenmacher Company doll mark L 1921-1924
Langfelder, Homma & Hayward Company, see Morimura
Langfelder, Homma & Carroll Company 1957-1987 NYC
- Langcraft small cloth bendable wired pose dolls
Langrock Brothers doll mark 1916-1923 Brooklyn, NY
Larami Corporation 1947-1995 then Hasbro 1995-2002
Howard Larsen doll mark Jiggle Wiggle 1921-1922

Latexture Products sewing mannequin 1940s-1950s
C. F. Lauer wax dolls 1842-1888
Laurel Dolls Incorprated 1950s
Lawrence & Company cloth dolls 1827+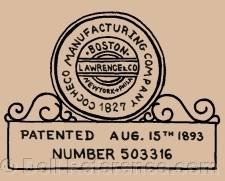 doll mark Cocheco Manufacturing Company 1827 Patented Aug. 15th 1893 Number 503316
Alma LeBlanc Tiny Town felt covered wire dolls 1948-1955 +
Ledco Industries 1970s+, Made in Hong Kong
Benjamin F. Lee rubber dolls 1821-1870
LeeWards Products, craft dolls 1947-1994
- Dexter Thread Mills, Inc., now Michael's
Charles Wilson Leipold doll mark 1867-1868 New York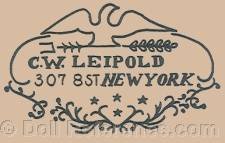 Lensey Company 1970s
Philip Lerch, Lerch & Company, Lerch & Klag 1866-1875
papier mache doll mark
Lewis Doll (of) Hollywood tag, dates unknown
Libby Doll & Novelty Company 1930s
Libby Majorette Doll Corporation 1953+
Liberty Doll Company doll mark 1918-1922
- doll heads exported to South America
Lifecycles, Inc., Warner Robins, GA 31099
- owner Charlotte M. Gentry, Fluffi-land cloth dolls 1981-1993
Lillums comic strip character dolls by Carl Ed 1920s-1959
Robert G. Lindsay doll mark Buddy Bud 1916-1917
Live Long Toys Company oil cloth dolls 1923-1940s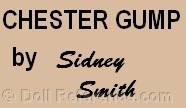 Lomel Enterprises, Incorporated 1986-1993
Hilda Loose kewpie like dolls 1920-1921 NYC
- Butterfly, Pepita; Queen of the Beach & Queen of the Ice dolls
Lovee Company dolls 1970s
Joseph Love Company doll mark Princess Elizabeth 1935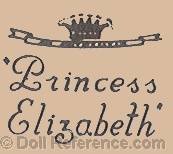 Lovely Doll Company 1950s
Lu Jon Sun Tan Colored Doll Company 1935-1940s
M
Gladys MacDowell, wax doll artist 1940s-1970s
Madame Louise Doll Company 1939-1947
Paula Mae Sales, Inc., see P & M Doll Company 1950s-1960s
Maggie & Bessie cloth dolls 1897+
Magic Light Products Company 1930s-1940s NYC
- small glow in the dark composition dolls
Maiden America Toy Company 1915-1919
Malco Doll Company mail in premium dolls 1960s NYC
Mama dolls 1919+ various doll makers
Manco Doll Company plastic dolls 1950s+
Manhattan Doll & Toy Manufacturing Company 1919-1920
- Kewpies Model doll, Beauty Kist doll
Seymour Mann porcelain collector dolls 1980s-2004
Pauline Margulies doll mark Empress 1933
Marjean Doll Accessories, Jewelry label 1920s
M - continued above
M - continued
Marks Brothers Company doll mark 1918-1930s Boston
Marshall Field department store 1852-2006
doll mark Andy Gump Germany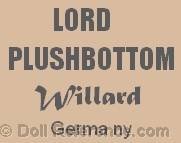 doll mark Lord Plushbottom Willard Germany
Martin & Rippel wax dolls 1881-1883+
- renamed National Doll & Novelty Company after 1883
Louis Marx dolls 1919-1979
Mask Face Dolls 1920s+
Mason & Luke Taylor 1881-1885
Matlock Patent Washable papier mache dolls 1899-1914
Mattel Dolls 1959-1970s (still active company)
Maxine Doll Company composition dolls 1926-1930s
- doll mark Baby Gloria, Mitzie doll
Mayfield Dolls of Distinction, W. York, NY USA 1950s-1960s
Valerie B. McMahan Baseball Kids doll mark V. McMN 1928+
- The Baseball Kids composition dolls; Fan Fan-ie & Ginger
Joseph Meer, Inc. doll label Mascotte Boudoir 1922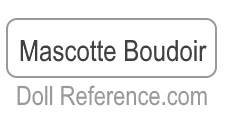 Karen A. Meer (1954-2014) artist, Oconomowoc, WI
- made antique two faced teddy bear dolls, unmarked
Mego Corporation 1954-1983, 2018+
Harry W. Meier & Company dolls 1905-1918
- Lexington & Liberty Sts, H.W. Meir & Company, Baltimore
Minnie M. Meldram doll mark Soxie 1920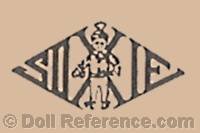 Mellin's Food Doll Boston, MASS 1920s
- advertising doll used a Horsman doll
doll mark label Mellin's Food Boston, Mass on neck E.I.H © Inc.
Memorial Wreath Company dolls 1974+
- resold Japan Sekiguchi's Monchichi dolls
Meritus Industries, Inc. doll mark M.I.I. 1983-2000
- merged in 2000 with D.S.I. Toys, Inc.
Mermaid Doll & Toy Corporation 1921-1925 New York City
- Mermaid doll, Mama doll, Muncie Kid doll
Merry Manufacturing Company 1959-1970s Cincinnati, OH
- brands; Merry Toys, My Merry, Merryland
Metal Devices Corporation phonograph doll 1926
Metal Doll Company doll mark 1902-1904 - All Steel Doll
Methodist cloth dolls 1932+
Metropolitan Doll composition dolls 1924-1929
Midwestern Manufacturing Company dress me dolls 1950s
Wesley Miller rubber dolls 1874-1875
Miller Manufacturing Corporation 1930s+
Miller Rubber Products doll mark MRP 1922+ Akron, OH
Isabel Million dried apple dolls 1911-1919
O. Mills Toy Store papier mache dolls 1851-1856
- 194 Sixth Avenue Bet. 13th & 14th Sts.
Mitred Box composition dolls 1911-1917
Milton Bradley, Girls World 1860-1984
- Emerald Witch 1972, now Hasbro
J. R. Miranda & Company dolls 1919 Oregon City
- composition Indian characters; Buck, Chief, Little Buck,
Little Princess, Madonna, Papoose, Squaw
Mizpah Toy & Novelty Company 1930s
Model Patent Washable papier mache 1899-1907
Modern Doll Company composition dolls 1926-1927 NYC
- in 1927 became Modern Doll & Toy Company
Modern Toy Co., Inc. composition dolls 1914-1926 NYC
-in 1926 they became part of Modern Doll Company
doll mark M. T. Co.
Mollye's doll mark 1929-1970s
Mona Lisa Exclusives plastic dolls 1950s
Monica Studio Dolls 1941-1952
Montgomery Wards department. store 1872-2001
- Wards trademark 1915
Moo V Doll Manufacturing Co. composition dolls 1919-1920
Moravian Church cloth dolls 1872+
Morden Doll Corporation 1950s+ NYC
Morimura Doll Company doll mark MB 1915-1926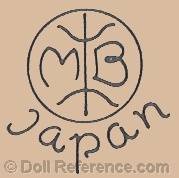 Enoch Rice Morrison walking doll mark 1862-1865
designed the Autoperipatetikos walking dolls
Miss Claire Morris boudoir dolls 1926-1927
Leo Morse turned wood dolls 1920-1923
Ozias Morse; see Dominico Checkeni wax dolls
Leo Moss papier mache dolls 1800s-1900s
Mother's Congress Doll Company cloth doll mark 1900-1911
C. Moxie doll mark Moxie 1926-1927 Boston
Multi-Face dolls 1866 +
Mutual Doll Company, see Cameo 1919-1921
Mutual Novelty Corporation 1925-1929
- boudoir Cubeb smoking dolls
My-Toy Company, Inc. dolls, plush, toys 1929-1974+ NYC