By Country
By Material
By Type
Dolls can be celebrities and celebrities have been made into dolls, but who are the celebrity doll collectors? Here are some celebrities who collect dolls or have had a doll made from their likeness. Some may have a doll designed about them or have collections of modern doll lines available today. This is not an all inclusive list, just a few known celebrity doll collectors.
Who knows you could out bid or be out bid or even sell at auction to one of these celebrity doll collectors?
Morgan Fairchild, Movie & Television actress, is a doll collector.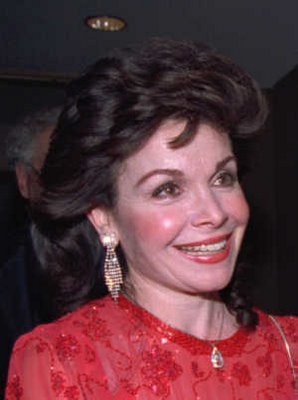 Annette Funicello, actress Movie & Television
The Uneeda Doll Company made an Annette Funicello doll in 1961 and she has a line of modern teddy bears and dolls.
Kathie Lee Gifford, Television and Singer, is a doll collector.
Courtney Love, Singer, she reportedly collects vintage Mattel Liddle Kiddles.
Demi Moore, actress Movies, she has been a long time collector of bisque and artist dolls. It's reported she has an entire home, devoted just to her doll collection, lucky girl.
Marie Osmond, Television and Singer, Dancer
Marie owns Charisma Brands, her line of dolls. She reportedly has collected 700 dolls over the years. The dolls she manufactures are also available on the www.qvc.com website.
Anita Pointer, singer, of the Pointer sisters has been a long time collector of AA (African American) and other black doll memorabilia.
Richard Simmons, video, Fitness Guru, he has his own line of collectable dolls, visit his website to see them.
Britney Spears, Singer, has a doll sold through Mattel dealers. Link is to her official website, but we did not find any doll merchandise listed.
John Wayne, actor, was an avid doll collector during his lifetime. There are several dolls made by various manufactures of John Wayne.
Note: This site has no connection to the celebrities featured here and is intended as information or entertainment only