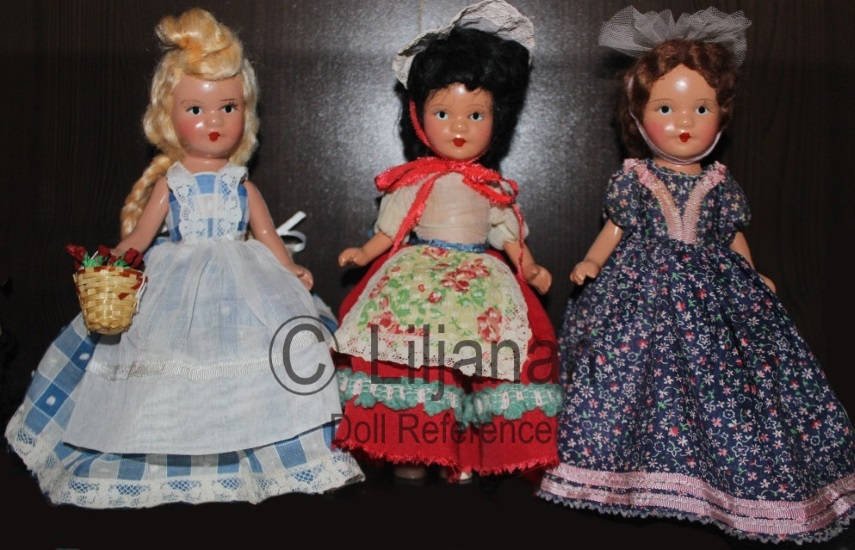 Three Daisy Dolls (left to right); all bisque 8" tall.
All photos courtesy of Liljanjan
1) Blonde braided mohair glued on wig, wearing a blue and white gingham sleeveless gown with white sheer apron, white molded white painted shoes, (woven flower basket was added).
2) Dark brunette short mohair wig. wearing a peasant style sheer elbow length blouse with attached long skirt red with
green and white trim, floral an leaf green and red print apron trimmed with white lace, white cap with red ribbon ties,
molded white painted shoes.
3) Auburn wavy mohair wig, navy blue with pink and light blue floral short sleeve gown with pink satin trim at
bodice and hem, white tulle head piece, molded white painted shoes.