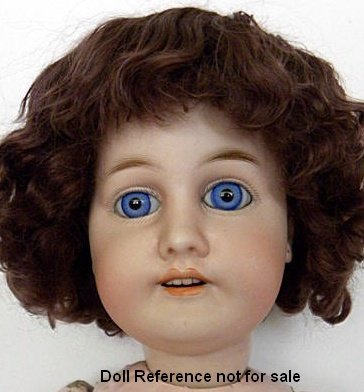 Henri Rostal bisque head Mon Tresor doll, 27"
Henri Rostal doll mold 30, 32, 34, 273, 295
two digit numbers are size numbers
Henri Rostal also used the doll mark H.R.
There isn't a lot of information on the short lived Henri Rostal doll company of rue du Trésor, Paris, France. Rostal made bisque head bébé, child and Poupée de Mode - Lady Fashion dolls, with bodies of kid leather or composition.
Henri Rostal doll mark Mon Tresor
Henri Rostal doll mark Bébé Mon Trésor H.R. Paris